About Beane Associates
Beane Associates, Inc. is a turnaround and crisis management consulting firm whose highly experienced management professionals advise the owners and leaders of private and publicly owned corporations throughout the United States on the assessment and revitalization of their enterprises.
Founded in 1984, Beane Associates, Inc. has built an impressive track record in helping companies improve operational effectiveness and profitability during times of financial challenge.
Getting to Know Us
Our team of experienced, highly skilled senior-level managers has completed hundreds of assignments representing clients throughout North America. They know from experience that "Plans don't work, people do." On every engagement, they emphasize the human capital aspect of every equation and create a team culture of involvement.
All of our consultants have started or managed businesses from the ground up. They have prepared business plans, sought investors, capitalized companies, obtained working capital and term loans, hired senior management, hired subcontractors and negotiated with city and state governments. They have obtained special incentives, developed business strategies, prepared sales and marketing programs, created profits, managed losses, downsized companies, helped reengineer business processes – and through it all made payroll for companies with hundreds of employees and millions of dollars in revenue.
Our services consist of:
Turnarounds & Crisis Management
Financial Advisory
Wind-downs and Liquidations
Refinancing and Equity Infusion
What Sets Us Apart from Other Management Consultants?
Our strength lies in our integrity and proven track record. By integrating strategies, systems, technologies and people for the best business results, we position our clients to achieve their desired outcome.
Working with troubled companies is the only thing we do. This allows us to provide focused expertise that other multi-practice consulting firms cannot match.
Our track record allows us to level the playing field. We bring immediate credibility to the relationship between borrower and lender.
We quickly assess the situation and develop alternate courses of action. Time is of the essence. We believe prolonged analysis without clearly defined objectives is a disservice to our clients.
We Look After the Health of Your Business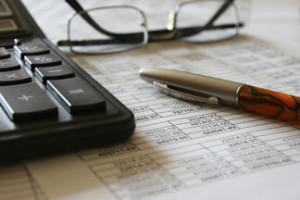 Our experts develop cost-effective strategies that enable financially troubled companies to achieve and sustain an improved competitive advantage. We not only recommend practical improvements but also provide guidance as you execute them. We will work with you to take you where you need to go and ensure a stable enterprise.
We have successfully managed distressed business situations across virtually all industries throughout North America, including:
Aerospace
Automotive
Building Products
Construction
Defense

Distribution
Financial Services
Food & Beverage
Health and Medical
High Technology
Manufacturing

Printing
Retail
Service
Textiles
Transportation
Finding the Answers to Your Business Challenges
Leaders of troubled businesses face questions they've never before had to answer. Sometimes finding the answers requires the guidance of a business partner who can help you objectively assess your current status, goals and business direction.
We Can Help You Find the Answer